Located about 30 minutes south of New Bern and within the city of Havelock is the Marine Corps Air Station Cherry Point. The base was first authorized on July 9, 1941, and construction began in November, just 17 days before the attack on Pearl Harbor. This location was chosen thanks to its prevalence of sunshine.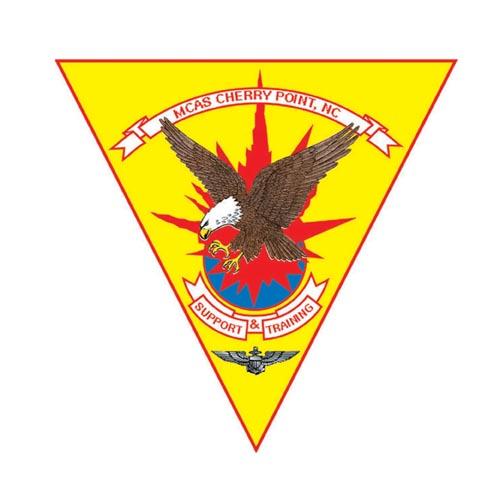 Cherry Point was named after a local post office that was situated among some cherry trees. During World War II, Cherry Point's mission was to train Marines for service in the Pacific theater. It was also a base for anti-submarine operations, with both an Army Air Corps and Navy squadron sinking a German U-boat off the coast of North Carolina.
Throughout the ensuing Korean and Vietnam Wars, Cherry Point provided trained aviators, crewmen, maintenance personnel, and flight squadrons. There was a continual steam of servicemen available.
During Operation Desert Storm, Cherry Point deployed three AV-8B Harrier squadrons, one KC-130 Hercules squadron, two Z-6E Intruder squadrons, and one EA-6B Prowler squadron. These groups helped contribute to the victory in Southwest Asia.
Today, Cherry Point Marines and Sailors continue to participate in strike missions and follow-on operations in Afghanistan and the surrounding regions. The base is currently one of the best all weather jet bases in the world.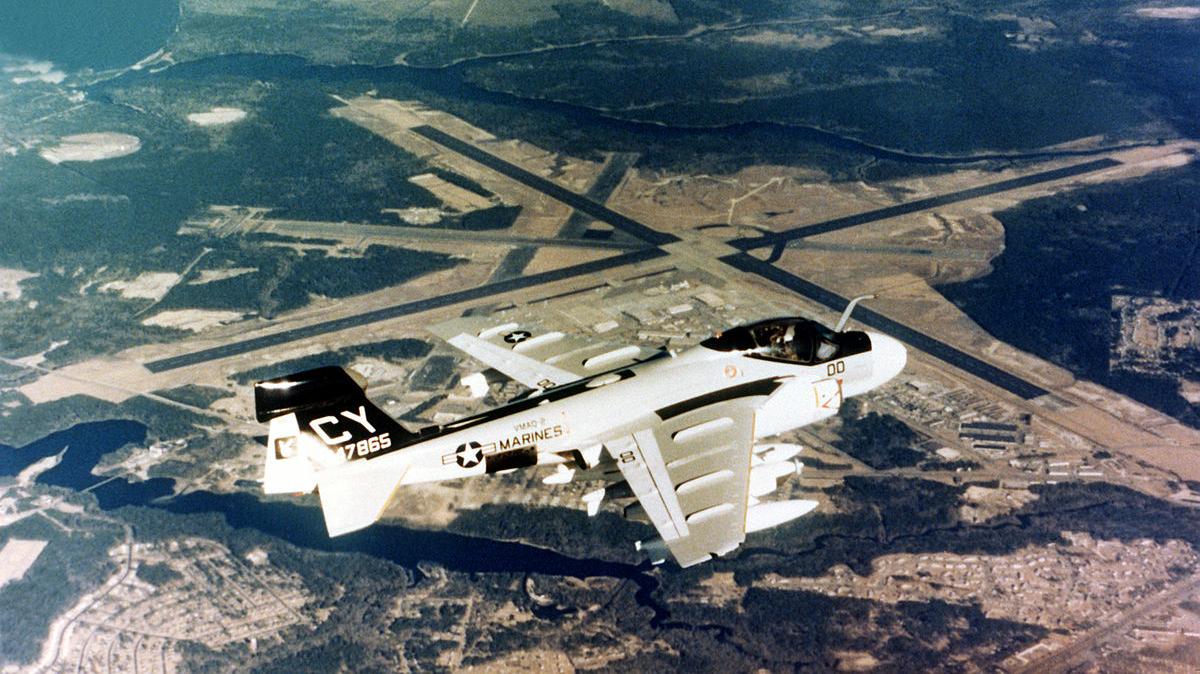 Cherry Point is a major part of the local area with more than 53,000 people making up the Cherry Point-related population. This includes the active duty and retired Marines, civilian workers, and their families. With nearly 14,000 Marines and civilian employees on the payroll, the base contributes more than $1.2 billion into the local economy.
Here at Trent Cadillac, we love serving those who serve our country. If you are searching for a great new car in Cherry Point, then head north to New Bern and take a test drive in a thrilling, luxurious new Cadillac today.
Top image: By //www.tecom.usmc.mil/ccm/IMU/logos/cp/MCAS_CP.jpg, Public Domain, https://commons.wikimedia.org/w/index.php?curid=14925505
Bottom image: By Staff Sergeant Jomp, USMC - Public Domain, https://commons.wikimedia.org/w/index.php?curid=1044403